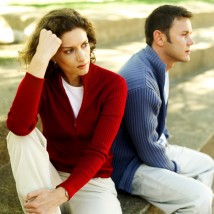 The break-up of a marriage is a testing time for both sides.  The home, finances, possessions, emotions and daily routines are all in turmoil – a situation which is made even more complicated if there are children involved.
Urgent action is often required to sort out the immediate, day-to-day and long-term practical difficulties.  For example:-
Who should the children live with?
Do you need to sell your home?
Life at home is intolerable but would it be wise to move out?
Where do you stand if your partner owns the property?
How much maintenance should you pay?
What are the care and supervision issues involving children?
If you find yourself in the unfortunate situation of having to separate, you will need the right legal advice to ensure  that your interests are protected.  We appreciate that these situations require careful and sensitive handling and we will only advise, negotiate or litigate on your behalf after we have agreed with you the strategy to be pursued.
We can also assist with other areas of family law including co-habitation, adoption and violence within the home.