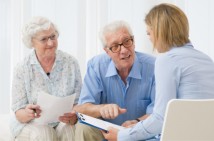 Do you know what would happen if you become incapable through illness of managing your own affairs?
Who will look after your financial affairs if can't do it yourself?
A power of attorney will allow a trusted family member to manage your affairs should you become unable to do so yourself due to illness.
If you do not have a power of attorney you may have to apply to the court for a controllership order which can be a complicated and expensive process.
If you wish to discuss or want to know more about how to make a power of attorney please us for a free consultation.